Invisalign® Treatment in Washington, D.C.
What Is Invisalign Treatment?
Properly aligned teeth not only offer a beautiful smile, but they are typically healthier as they are easier to brush and floss. Dental concerns (including crowded teeth or an uneven bite) may also cause additional health complications that might impact your speaking and eating abilities. To straighten crooked teeth for an attractive, healthy smile, we are thrilled to offer Invisalign treatment to adults and teens in Washington, D.C. Invisalign treatment repositions teeth using clear, removable aligners, allowing for a less obvious appearance compared to metal braces. Schedule a visit with one of our dentists at Washington Elite Dentistry today to determine if Invisalign clear aligners are an ideal solution for you.
What Are The Benefits Of Invisalign Treatment?
At Washington Elite Dentistry, we advise our patients exploring Invisalign clear aligners to keep in mind the advantages their treatment can offer:
Enhanced confidence in your smile and overall appearance
A personalized solution for correcting crooked teeth, misalignment, and bite issues
Swift and painless aligners that seamlessly integrate into your daily life
Sanitary alternative to traditional braces and aligners
How Do Invisalign Aligners Work?
Invisalign treatments work through a custom set of transparent removable teeth aligners that incrementally move your teeth into their desired place. To start your orthodontic care, our team will use the iTero® digital impression scanner to take impressions of your upper and lower teeth, which will be given to the special lab where your personalized aligners will be crafted. When these aligner trays are sent to our Washington, D.C. office, we will ask you to come in to receive your first pair and go over the instructions on how to use them. The aligner trays must be worn in your mouth for a minimum of 20 – 22 hours each day and only taken out just before brushing and flossing your teeth, eating, or drinking. Approximately every 1 – 2 weeks, you will need to trade your current pair of teeth aligners for the next in the series. We will help you set up follow-up exams so we can monitor your progress.
See Your New Invisalign Smile In Seconds...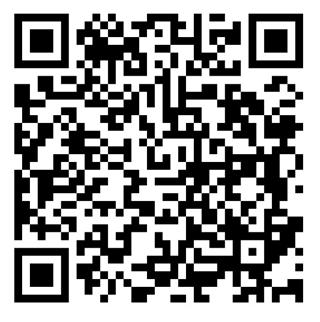 Stages of Invisalign Treatment
Washington Elite Dentistry Reviews
top-notch dentist and staff. reasonable and transparent pricing. pristine office space. A++
Very happy I stumbled upon Washington Elite Dentistry! The staff was friendly, attentive and even made sure I scheduled a follow up appointment for soon after.
Dr. Berman and her staff are the best! I hadn't been back to work in DC since Covid in 2020 and they got me right in for a cleaning. I have had painful experiences with dentists in the past but I feel safe and comfortable under Dr. Berman's care. I appreciate the entire staff, from dental assistants to the front office, they take time to explain procedures & costs to you and work with you to achieve the most favorable outcome. I highly recommend them.
Top notch, one stop shop for all your dental needs. Modern office, close to the Metro, staff clearly dedicated to superior customer service skills.
Dr. Berman and her staff are extremely personable and they worked extra hard to make sure my filling was perfect.
Get In Touch
Get a Smile You'll Feel Confident About
Fix overcrowded teeth and improve a misaligned bite with Invisalign treatment. These transparent aligner trays from Washington Elite Dentistry effectively reposition teeth to enhance a person's speaking and eating abilities while creating a more attractive, confident smile. Schedule a consultation with our team at our Washington, D.C. practice to begin your Invisalign treatment.
Learn More About Washington Elite Dentistry
About Us
Invisalign® Treatment FAQs
Can I eat and drink with my Invisalign aligners?

No, it's recommended that you remove your Invisalign aligners before eating or drinking anything other than water. Consuming food or drinks, especially those that are sugary or acidic, can cause plaque and bacteria to get trapped under the aligners, leading to tooth decay. At Washington Elite Dentistry, we emphasize the importance of following these guidelines to ensure the best possible results from your Invisalign treatment.
How do I maintain my aligners for optimal hygiene?

Maintaining your aligners is a straightforward process but crucial for effective treatment. You should rinse them with lukewarm water whenever you remove them, and before putting them back into your mouth. In addition to your regular oral hygiene routine, use Invisalign cleaning solutions or a soft-bristled toothbrush with gentle soap to clean the aligners. Our dentists can guide you through the specifics during your regular check-ups.
What happens if I lose or break an aligner?

If you lose or break an aligner, it's essential to contact Washington Elite Dentistry as soon as possible to determine the best course of action. Depending on where you are in your treatment sequence, you may be advised to move on to the next set of aligners or wear a previous set until a replacement can be made. Losing or breaking an aligner can set back your treatment, so it's important to be cautious when handling them.
Related Procedures